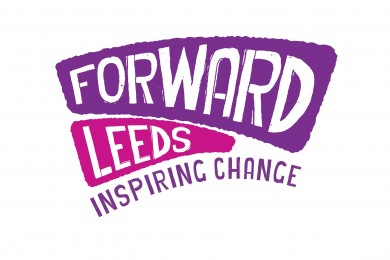 The Humankind-led Forward Leeds alcohol and drug service, is marking five years of successes in July 2020.
The milestone comes as the service is maintaining its work through the coronavirus lockdown. And it follows the 2019/20 period in which 2,000 people with alcohol issues were supported – as many people as are seen in Liverpool, Sheffield and Manchester by equivalent local services put together.
Cllr Rebecca Charlwood, Executive Member for Health, Wellbeing and Adults at Leeds City Council said: "Having been in operation in the city for half a decade, Forward Leeds continues to make a massive positive impact on the lives of thousands of individuals and families affected by drug and alcohol use. Offering information, advice and support to anyone who needs it, the service has continued to improve.
"The way it quickly and effectively adapted, and continued to take referrals, during the Covid-19 pandemic, is a testament to the dedication and professionalism of its staff."
Lee Wilson, Humankind Operations Director for Leeds, said: "We have had an amazing five years at Forward Leeds.
"The service has just had its best ever year and this is down to the hard work of our staff.
"The first thing we did in lockdown was to individually call all 3,300 of our current clients to check on how they were doing. "We've been continuing to work with clients throughout lockdown, over the phone and online and we've just started to have people back into our hubs again so we can see them face-to-face."
Last year's strongest ever performance saw 1,543 people exit the service having achieved their goals, which usually means abstinence from alcohol and or drugs. This was 145 more than any previous year.
The service is made up of a partnership of organisations, including Leeds and York Partnership NHS Foundation Trust, BARCA-Leeds and St Anne's Community Services but led by Humankind. Since it began in July 2015, 12,000 people have been referred into the service.
Lee said: "That is the equivalent of one in every fifty adults in Leeds being helped in some way by Forward Leeds during in the last five years. The positive impact on family and friends is immeasurable.
Last year, the service was awarded a three year extension to its contract by Leeds City Council, to run until July 2023.
Humankind Chief Executive Officer Paul Townsley said: "It's a fantastic service and what I'm proudest of is that it delivers a range of services, to a massive population, with a lot of people successfully coming out of treatment as well. I think it's the best model in the country for partnership working in a large city."