Platform Gateshead
If you live in Gateshead and would like to improve your health and wellbeing and make informed choices about drugs, alcohol and smoking then we can help
We're here to help
If you are a young person in Gateshead we can help you to focus on building on your strengths to enable you to be healthy, stay safe and think about a better future.
Our service is free, friendly and confidential and is there for you, your family or your friends.
We can help with:
support to improve your health and wellbeing
support to stop or reduce smoking, alcohol or drugs
education and advice around all legal and illegal substances
family support
We also provide training and guidance to schools, colleges and other professionals.
Phone us or just drop in. You'll get a friendly welcome and when we meet you for the first time, you'll be paired up with a key worker who will support you on any issues so you can move forward with your life in a positive way.
We also provide support and workshops in schools and training for professionals. Get in touch with us to find out more.
Investing in Children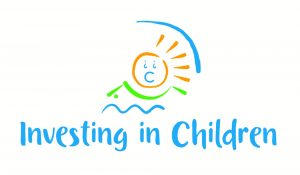 We are a member of the Investing in Children Award. Investing in Children (IiC) is a UK initiative that gives organisations national recognition for the good practice and active inclusion of children and young people in dialogue that results in change.