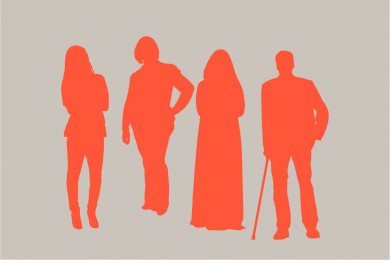 During these challenging times we are pleased to be able to bring some news of new ventures, with EDP joining us as a subsidiary and two new services starting in Staffordshire and the North East today.
EDP will be a subsidiary of Humankind retaining many of its own processes, systems and brand and will continue to work within the community and inside prisons to improve people's wellbeing, social connections and employability in the South West.
Paul Townsley, Chief Executive of Humankind said: "Humankind and EDP have worked collaboratively for several years and recognised that we could have a greater impact for service users by bringing together our learning, development and resources.
Joining together is a natural alignment between two organisations which have very similar values and ways of working."
Also, today, Humankind will begin a new drug and alcohol service, commissioned by Staffordshire County Council. Staffordshire Treatment and Recovery Service (STARS) includes harm reduction, care coordination, clinical interventions, recovery and aftercare.
The new service, commissioned for 5 years, will have bases across the county, including Stafford, Newcastle-Under-Lyme and Burton.
In the North East, from today, we will provide recovery support in seven prisons as part of the new Reconnected to Health service led by Spectrum Community Health CIC. The new integrated partnership, which also includes Tees, Esk & Wear Valleys NHS Foundation Trust (TEWV) will cover HMPs Durham, Frankland, Holme House, Low Newton, Northumberland, Kirklevington Grange and Deerbolt. It is commissioned by NHS England.
Paul Townsley,Chief Executive of Humankind, continued: "We are very pleased to be able to support thousands more people across the length of breadth of England from today, from the south coast, through Staffordshire and in the North East. Although these may be difficult times to begin new services, we are committed to extending our support and welcoming new staff and service users to Humankind."