Patrons and Trustees
Our trustees are responsible for the overall management of Humankind, its strategic direction and decision making
Board of Trustees
---
Caroline Gitsham
Chair of Trustees

I have over 30 years' experience working in the Public Sector, including 15 years working at an Executive Level. I am passionate about customer service and making a difference and have worked with a variety of partners across my career including working in an advisory capacity to the Government and other bodies.
My experience includes managing a range of complex services and a number of new, innovative and award winning services have also been developed under my leadership. Now a consultant, I work to encourage, challenge and inspire people and organisations to enhance their contribution for customers, communities and society.
I became a Trustee of Humankind in December 2018 and was appointed Chair in 2021 with effect from 1st April 2022. I hold a number of other voluntary positions including being an active member and Fellow of the Chartered Institute of Housing, as well as a member of the North East Chamber of Commerce. I was the Founder Chair of Women In Social Housing North East (WISH) and remain actively involved on the North East Board and the national WISH CIC. I have been involved in the South Tees and Tees Valley Clinical Commissioning Groups since 2017 and am currently Chair of the Primary Care Committee. I am also a Governor for a school that is an alternative learning provider and an Ambassador for Signal which is part of the global Poverty StopLight Movement eliminating poverty.
---
Eric Feltin
Vice Chair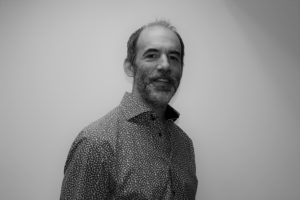 I am Operations Director of Atlas Mobile, an online marketing company selling digital, physical and financial products worldwide. I am Vice Chair of the industry trade association (aimm) and Industry Liaison Panel member for the industry regulator (PSA). I have a patent in peer-to-peer technologies.
I joined the board of The Blenheim Project in 1997 and have been Chair since 1999. I am delighted to be Vice Chair of Humankind, following its merger with Blenheim CDP, and look forward to creating a national provider of health and social care that is innovative and community-led.
---
Christopher Matthews-Maxwell
Trustee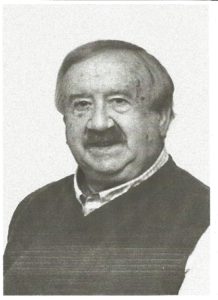 Vice Chair since 1999. Chair of Moretime (UK) Ltd. since Company was incorporated in 2012. Member of Humankind's Clinical Governance Board since 2015.
Company Director and Chartered Secretary with wide business interests in the North of England. Extensive Board/Senior Management experience in Private, Public and Charitable/Voluntary Sectors. Hold/have held a number of Public Appointments in Health, Housing and Social Care, Tribunals, Judicial and Governance/Regulation, etc. Chairman of Leukaemia CARE, a National Medical Charity together with involvement in a number of National Bodies/Organisations, concerned with Health and Social Care issues.
I am committed to the development of inclusivity and the eradication of social exclusion. Humankind addresses this by providing effective, evidence-based personalised support. This can be clearly seen across the extensive range of services provided and by the high esteem in which Humankind is held by service users, commissioners and the general public. Humankind itself is a model "inclusive" organisation.
---
Sarah Shepherd
Trustee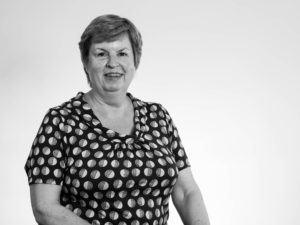 I run a consultancy business working on change processes and leadership development with a range of organisations in health and social services and working with service users, doctors, nurses, managers and leaders, particularly in West Yorkshire and the North East. I also have long experience of governance in further education.
I was acting Chair of SMHS prior to its merger with Humankind and was invited to join the Humankind Board following the merger. I have a long interest in creating services with those using them, so am delighted to be working with this team. Adding clinical services to the wide range of services Humankind provides, creates an interesting opportunity to support communities and people in their aspirations.
---
Alex Boyt
Trustee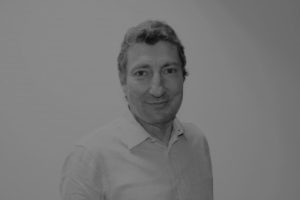 I was an intravenous drug user for 15 years, having extensive experience of receiving treatment in rehabs, in the community and in prison. Being an expert by experience, between 2009 and 2017 I was employed in Camden to deliver service user involvement and peer support projects. Before my work in service user involvement, I spent 20 years building international IT networks for financial institutions, as well as writing plays and articles about the drug treatment system.
I joined the Blenheim board in 2014 and am delighted to be joining the joint Board following our merger with Humankind in April 2019.
---
Ian Macqueen
Trustee & Chair of EDP Board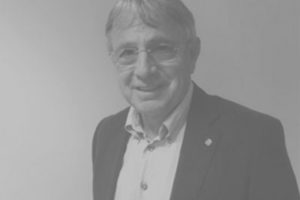 Ian is an experienced businessman who has spent his career within the retail industry having been involved with a number of well-known UK companies. Since retiring as Group Managing Director of Fiskars Brands UK Ian has founded an online retail company based in the West Country. Alongside his role as Chair of The Board of Trustees for EDP Ian is a trustee of the St John Ambulance County Priory Group, a fundraiser for Children with Cancer UK and Chairman of Exmouth Chamber of Trade.
Ian is keenly aware of the impact problematic drug and alcohol use has on the individual, their family and friends, and the wider community, which is why he believes the work EDP does is so very worthwhile. As Chair, Ian sees his role as helping and supporting EDP to achieve its aims and objectives in every respect alongside their central belief in the ability of all people to change and make a positive difference.
---
Janet Bilbie
Trustee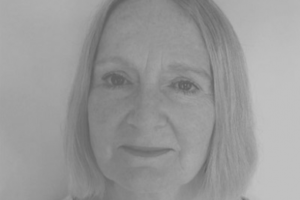 Janet Bilbie is EDP's Treasurer, having served on the Finance & Audit Committee for 2 years. She holds the FCA accountancy qualification which she gained in professional practice, and subsequently worked in senior positions in the private and charity sectors. Before she retired, Janet was Director of Finance at The Dulwich Estate, a charity in South London, and brings to the Board experience of sound financial management and strategic planning within the charity environment.
---
Selina Douglas
Trustee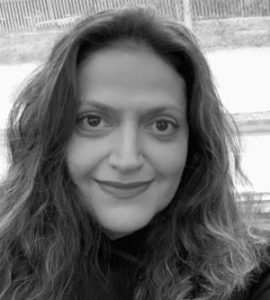 Selina is currently an Executive Director for a large mental and community foundation trust in North East London, Essex and Kent.
She was most recently the managing director for Newham, Tower Hamlets and Waltham Forest Integrated Care Partnership.  She has an adult social care background and has held a number of senior commissioning and operational roles over the last twenty years.
Selina has a passion for working with excluded and vulnerable people to help develop high quality, sustainable services.
---
Bhakti Seth
Trustee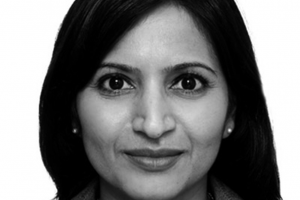 I currently work as Head of Operational Risk in the banking industry with over 20 years of experience in risk management and compliance.
As part of my life journey, I have contributed to many charitable organizations, local support groups, family business ventures, and have coached and mentored students and colleagues through internships, graduate school and throughout their careers. I am extremely passionate about supporting our communities and improving the lives of those less fortunate.
In my commitment to Humankind's success, I bring my technical expertise in risk management and governance, and use my prior experience to contribute to its operational efficiency in innovation, whilst reducing risks and improving process excellence. My background also includes a Ph.D. in molecular genetics and an executive MBA.
---
James Walder
Trustee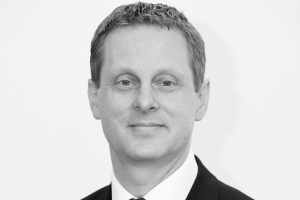 I was proud to have been appointed as a trustee at Humankind in early 2023. I am currently Executive Director of Finance and Business Support at North Star, a registered provider of social housing based in Stockton. This role covers a range of areas including procurement, company secretary, risk, data and digital.
My previous roles have been at Kier North Tyneside, a joint venture with North Tyneside Council, and I worked for eight years at Home Group in their finance team based in Newcastle. I qualified as an accountant working at Haines Watts and then PwC. I have also been involved with a number of charitable organisations in the North East.
Throughout my career, I have focused on working with organisations that possess a strong sense of social purpose, just like Humankind.
---
Patrons
---
Tracey Crouch MP
Patron
Born in 1975, Tracey grew up and was educated in Kent. Tracey studied Law at The University of Hull and after graduating worked as a researcher to a Conservative MP.
After two years of working in Parliament for various MPs including Michael Howard, Tracey left to work as a political consultant. In 2003, Tracey was asked to return to Parliament to become Chief of Staff to the Shadow Education Secretary Damian Green, before moving to become Chief of Staff to Shadow Home Secretary David Davis shortly after. Having seen David Davis' majority treble in the 2005 General Election, Tracey once again left Parliament to work in the City for insurance giant Norwich Union and its FTSE parent Aviva.
Tracey was selected for Chatham & Aylesford in November 2006 and became the Member of Parliament there in the 2010 General Elections.
In 2012 Tracey was elected as a committee member of the Culture, Media & Sport Select Committee, and in 2013 she was elected as a member of the Political & Constitutional Reform Select Committee. Previous Chairmanships include Chairman of the All Party Alcohol Misuse Group and Vice Chairman of the All Party Groups for Dementia and Women in Sport. Tracey is also a member of the Women in Sport Advisory Board set up by the Secretary of State Maria Miller and in May 2015, and held the position of Parliamentary Under Secretary of State for Sport and Civil Society from 2017 to 2018.
---