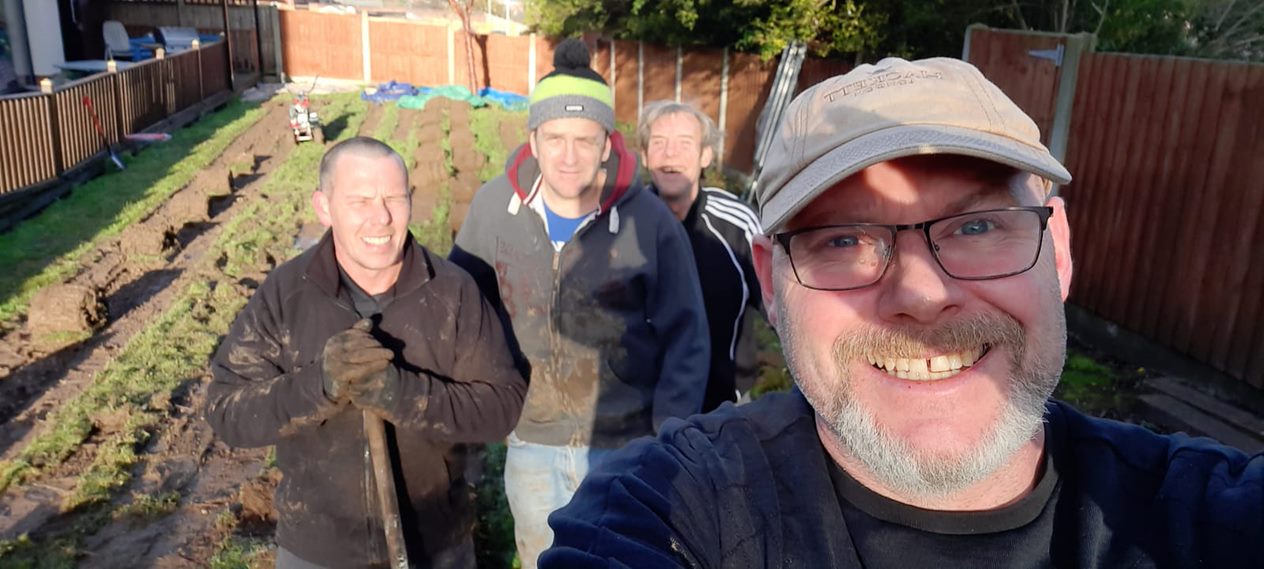 The Greens, a Humankind recovery centre located in Sheffield, is seeking horticultural support for a new mindfulness garden that is currently under construction.
The centre provides recovery focused accommodation for people who are in recovery from drug or alcohol addiction.
During the recent lockdown, residents came up with a highly ambitious plan to redesign the garden, providing a space for mindfulness and relaxation, and a large seating area for group and keywork sessions in the summer months. So far, residents have relayed turf, rebuilt the pathway and dug a pond. Meanwhile, research is underway as to which plants, vegetables and fruit trees thrive best in the new garden. The work has been supported by a grant from SOAR, and with a pledge of support from South Yorkshire Housing Association, alongside a generous discount offer from Wickes.
The residents have issued a plea for further local support to allow them to install artificial grass, more planting and garden furniture, which will help make the space a relaxing place to unwind and boost wellbeing.
Louise Morley, Project Manager at The Greens said: "What the residents have achieved so far is amazing. They've really taken the garden project to their hearts, and even though it's been a pretty miserable winter, they have been working hard on the garden development.
"The mindfulness garden project will provide an area for planting, many residents have never had a garden before and the chance to grow their own herbs and veg. Growing plants you can eat is a magical process and this will enhance their experience at The Greens.
"We're now looking for further support from anyone who can help, to enable the garden to develop to its full potential."
Ed, a resident at The Greens said: "The staff here have all been brilliant. Since I've come here, I've been able to talk to the staff about anything, how I'm feeling, if I'm struggling or whatever it is.
"This garden project has helped me massively. My mate Lee has got me up and out every day, helping dig out the pond, starting on the path. It gives me something positive to do and focus on and there's always someone to talk to out there."
If you can offer support in any form, whether financial, materials or expertise, please contact Louise Morley at The Greens on thegreens@humankindcharity.org.uk.