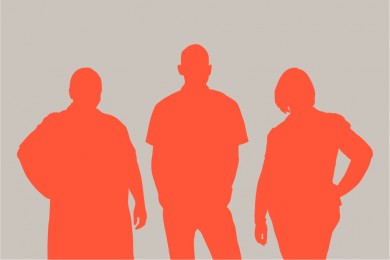 Humankind's Director of Pharmacy, Roz Gittins, has been awarded a prestigious grant to enable her to carry out research aimed at helping people with mental illness.
Roz will be exploring the misuse of Over the Counter (OTC) and Prescription Only Medication (POM) by people who are accessing Humankind's specialist substance misuse services.
The Pharmacy Research UK (PRUK) and the College of Mental Health Pharmacy (CMHP) Research Award is for work which will benefit people with mental illness.
Roz's research forms part of her doctorate in psychiatric pharmacy practice.
She said: "The application process was rigorous and I was surprised, humbled and thrilled in equal measure with the outcome.
"I'm delighted to have the support of Humankind to implement the research."
She explained that Humankind had received informal feedback from patients and commissioners, that patients who misuse OTC and POMs had differing treatment needs.
In addition, with growing media attention, commissioners and the general public were demonstrating an active and increased interest in the misuse of OTC and POMs.
However, she said, it was difficult to further improve services because of the current limited literature on which to base any recommendations for developments.
POM and OTC misuse was a current 'hot topic', Roz said. The prescribing of medication which might be addictive had increased in recent years. In addition, drug use continued to be a leading cause of premature death in the UK and individuals with co-morbid mental health diagnoses were at further increased risk, as well as experiencing a greater prevalence of health issues.
Despite all this, there remained little published work which has been conducted within specialist substance misuse services.
Roz said: "We need to have a much better understanding of the misuse of Over the Counter and Prescription Only Medication by people who access our services so we can further refine our therapeutic offer."
And she added: "I'm incredibly thankful to CMHP-PRUK for enabling this research to become a reality."