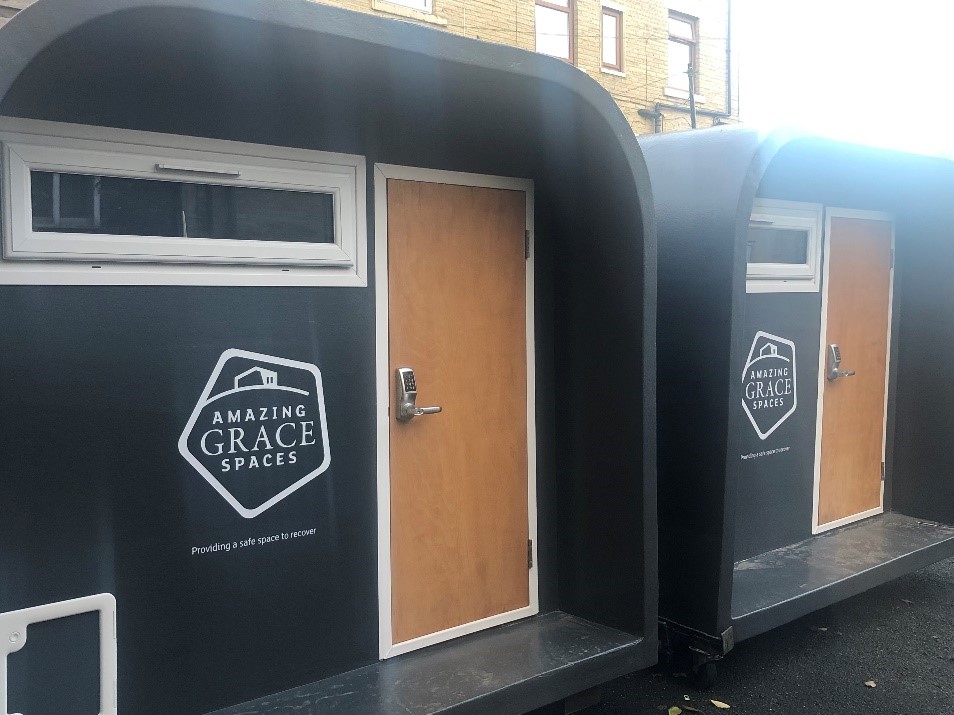 The pods, at No Second Night Out in Bradford, are providing emergency housing for those with nowhere else to sleep in the run up to Christmas
The service also increased its occupancy inside their Discovery House building, allowing the service to house more clients who are street homeless or at risk of rough sleeping.
Area Manager for Humankind, Clare Singlewood said: "Like many other providers we found ourselves unable to offer our usual, cold weather provision this winter due to the ongoing pandemic so we are really excited to have the opportunity to house and manage these emergency pods."
Thomas Mann, Project Manager for Humankind Bradford, added: "I am delighted we can offer emergency pods during the winter months. The service continues to develop its support package and provide a solution-focused response to our client's needs. We are always look for innovative and creative ways to support the Cold Weather Provision and the 'Everyone In' initiative across Bradford."
The emergency pods, built by Amazing Grace spaces, contain a bed, chemical toilet, smoke alarm, phone charger, light, key-coded door and are powered by solar panels. Humankind has worked with Hope Housing, Inn Churches and the Homeless Outreach Programme in Bradford to provide the pods.
Juli Thompson, Chief Executive for Inn Churches, stated: "We are under no illusion that this is only a short-term solution to homelessness. But to someone who finds themselves suddenly on the streets it could help avert their crisis. This year at Inn Churches, due to Covid-19, we have been advised not to operate our winter shelters. After 11 winters of running the shelters, we felt that purchasing the pods allowed us to still support people who found themselves at the mercy of the winter weather."
No Second Night Out has also just received a contract extension, from Bradford Council, so it can continue to deliver its service until October 2021.