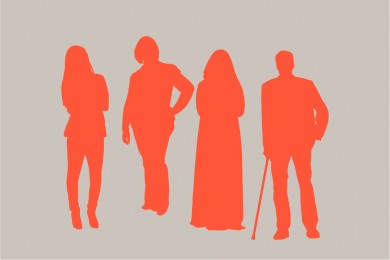 Humankind has been awarded a major new contract to provide drug and alcohol recovery services to people across Staffordshire, in the West Midlands.
The organisation will head a partnership with BAC O'Connor and The Basement Recovery Project in a service commissioned by Staffordshire County Council that launches on April 1st, this year.
Operations Director, Emily Todd said: ""We are really excited to begin work in Staffordshire on the new drug and alcohol service for adults and young people.
"Geographically, this is a new area for us. We are looking forward to working with our partner organisations, our staff, other stakeholders and our service users to deliver a service that supports people in Staffordshire to achieve their goals."
The new Staffordshire Treatment and Recovery Service (STARS) includes harm reduction, care coordination, clinical interventions and recovery and aftercare. It will run for five years, with an option to extend. It will have bases across the county, including Stafford, Newcastle-Under-Lyme and Burton.
Evan Chiswell, Executive Director for Business Development and Innovation at Humankind, said: "Being awarded the contract to deliver services across Staffordshire is a fantastic achievement for Humankind.
"Organisationally, this contract will bring Humankind and our services into the West Midlands for the first time and allows us to bring our innovative models to support young people and adults to a new area."
Evan added: "Through hard work and commitment from colleagues across the organisation, I am proud that Staffordshire commissioners felt that Humankind's model and approach will make significant improvements to the region's most vulnerable people, and broader communities."