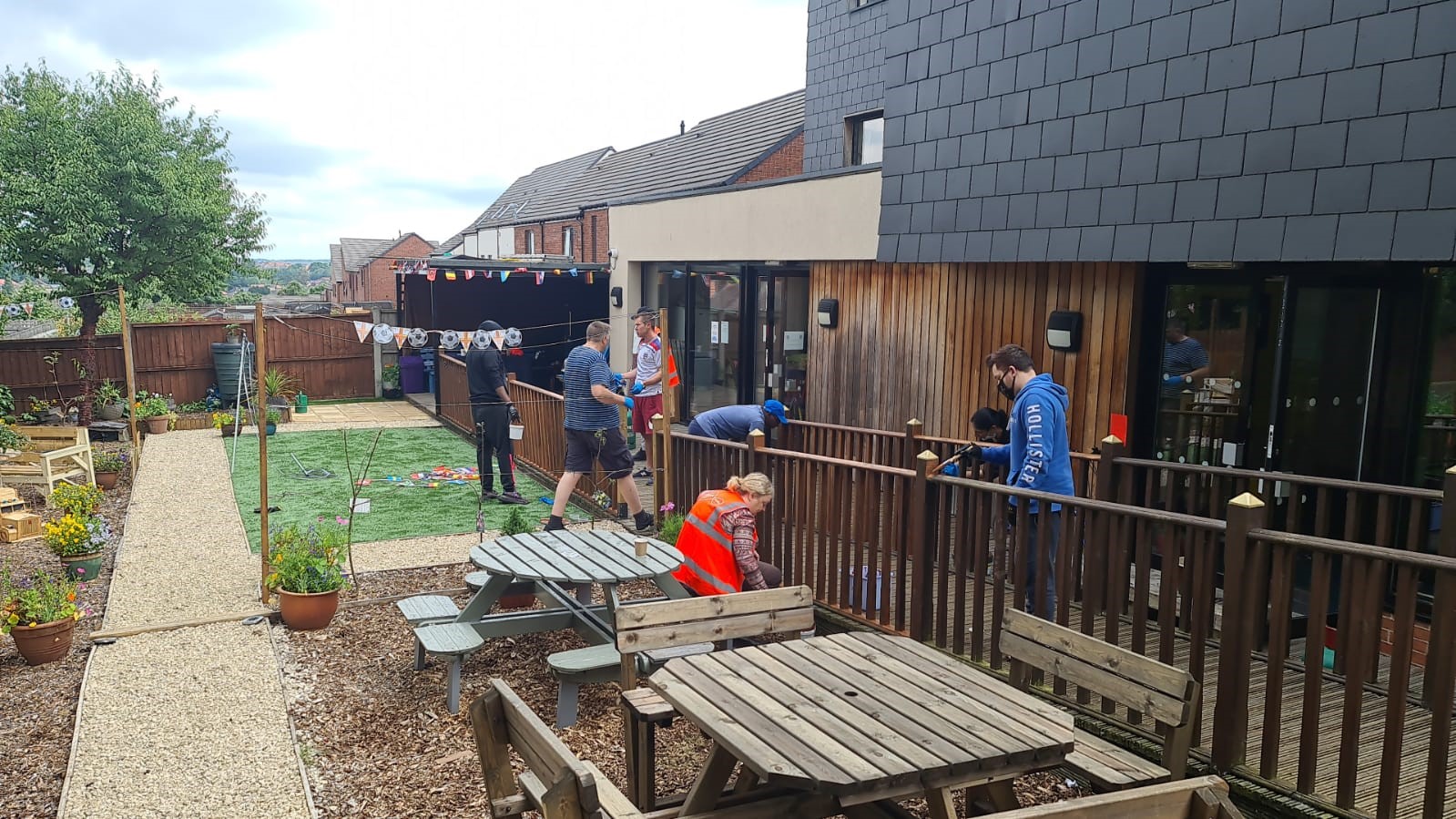 The Greens, a Sheffield home providing accommodation for people who are in recovery from drug or alcohol use, received some handy horticultural help from volunteers working for Virgin Media.
The centre has a thriving mindfulness garden, so when the offer of help came from Andrew Darling at Virgin Media, the centre lost no time in planning for the days help.
Andrew said "The Centre is very close to my heart as my brother is there and to be honest has saved his life, I wanted to give something back to the site which has given me my brother back.
"We were welcomed with open arms and made to feel so special on the day, we had Lee and Craig directing us what needed doing and all the residents were so friendly and helped in a way we never imagined. This is the 4th day we have done over the years and all my staff are asking to go back again as this is such a great cause.
"We were presented at the end of the day with a plaque thanking us and this is going to become our employee of the month award, the residents had made this in their own time and we were truly blown away.
"I want to thank you all not only for making us feel so special but for the great work we can all see you are doing, the Sheffield residents are a credit to you all."
Louise Morley, Project Manager at The Greens said "We were taken aback by the generous offer from Andrew and his team. Our residents have made amazing strides to get the garden into shape, so the offer of significant support was really welcome.
"The volunteers really got stuck in, helping to move heavy items, paint a shed and stain the decking. It's made a massive difference and has really helped spruce up the mindfulness garden."
The Greens continues to develop its recovery garden, and is pleased to welcome more volunteers in the future. If you can offer support in any form, whether financial, materials or expertise, please contact Louise Morley at thegreens@humankindcharity.org.uk.