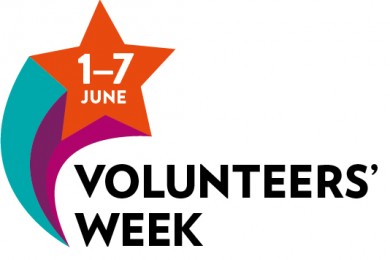 The Chief Executive Officer of Humankind, Paul Townsley, has spoken of how grateful he is to the charity's dedicated volunteers for the work they do.
Marking the start of Volunteers' Week 2020, Paul said: "I want to thank everybody for all the volunteering that they have done in the last year, and the volunteer hours that people have committed to our organisation.
"I have incredible gratitude for the volunteers we have at Humankind whether that be at Trustee level, in services, working directly with our service users and clients, or in administrative roles helping us deliver the services we provide."
This week, those working with volunteers across the UK are coming together to say a massive thank you to all volunteers.
Organisations across the UK are showcasing the amazing contribution volunteers have made. We will be recognising the support given to Humankind by our volunteers through a series of social media posts and videos.
Volunteer Coordinator for South Tyneside Adult Recovery Service, Paul Booth (pictured with Lesley at last year's event), said: "Being a previous volunteer with Humankind, it's really nice for me to be involved in the Volunteer process at South Tyneside supporting volunteers to reach their full potential & goals which can include finding employment with us.
"Both staff and service users alike can find inspiration from volunteers giving their time freely to support others making a positive change in their lives."
Between April 2019 and April 2020, our charity had an average of 102 volunteers at any one time. Those volunteers gave 20,963 hours of service, supporting us to achieve our Mission, Vision and Values.
Volunteer Development Manager, Ann Hall, said the organisation welcomed 130 new volunteers during that period and said farewell to 61. A total of 36 moved into employment, training or education, including 15 who got a job with Humankind.
"Due to the COVID-19 lockdown and social distancing concerns, our volunteer activity has reduced. However, we are now in a position to speak with our services, volunteer coordinators and leads on how to safely reintroduce volunteers across the organisation."
Ann added: "I am extremely proud of all of our volunteers and am constantly in awe of the impact they have. Each and every one of them brings something unique to Humankind. I am honoured and grateful that so many people chose to volunteer with us".
Please follow our Twitter account @Humankind_vol https://twitter.com/Humankind_vol during Volunteers' Week to see all of our thank you messages.