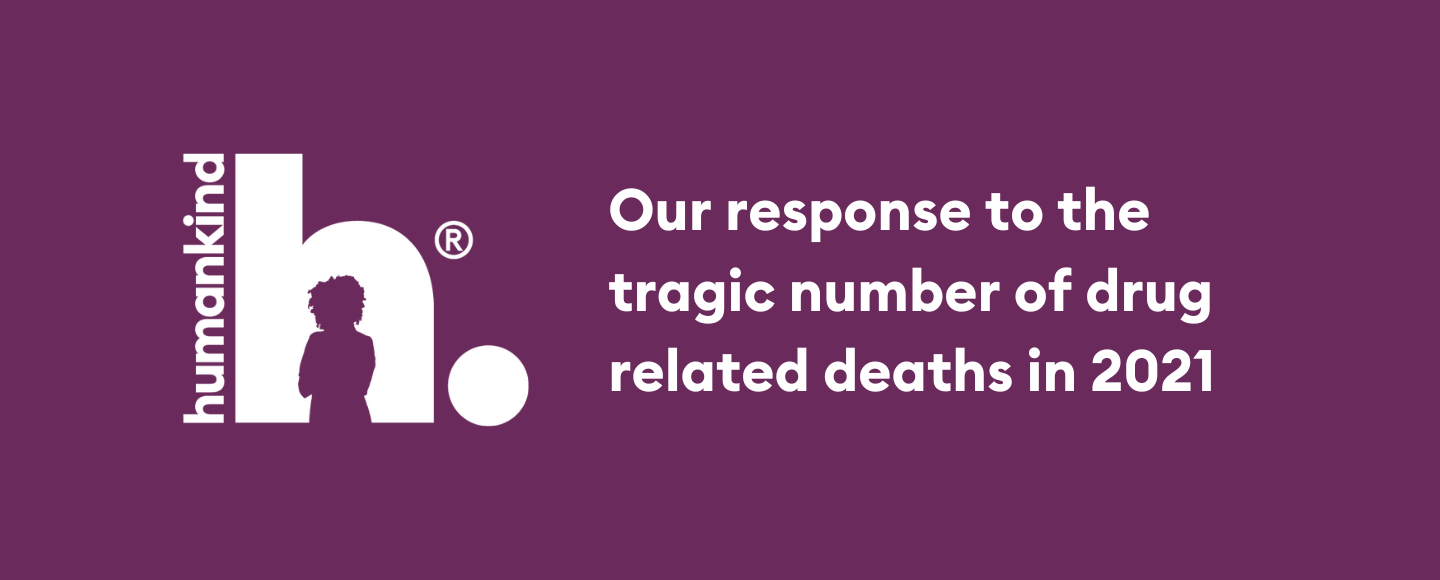 Humankind believes that it is a tragedy that 4,859 people died in 2021 as a result of drugs. The drug related death data published by the Office of National Statistics today indicates that for the ninth year in a row the number of people that dying from drugs has increased, and that the North of England and Yorkshire continue to experience the highest rates of death.
These figures mean that 2021 was the deadliest year since current recording began in 1993 and that the UK continues to have one of the worst drug death rates in Europe.
Sadly, it will take many years for the number of deaths to change significantly but we believe that it can be done if drug deaths are treated as a health crisis rather than a criminal matter. For too long, treatment and support for people who use drugs has been side-lined and there needs to be a joined-up national approach to public health planning that ensures people can receive the care they need from all healthcare providers.
The £780 million drug strategy that was announced by the Government in December is a significant step forward and the first year's funding is already making a difference but it is vital that there continues to be stable and sustained investment into treatment services. Demand for support continues to rise though and funding commitments for future years must reflect this and allow treatment providers, such as Humankind, to invest in the work that will make the biggest difference.
Humankind is committed to providing a high standard of care to help people in their treatment and we are proud that two of our services have been rated Outstanding by CQC in recent months. We are working with people with lived experience to design better services and are striving to achieve an outstanding level of support across all of our centres.
It is not just about recovery though, steps must also be taken to reduce the harm faced by people who use drugs. Many of the deaths that are occurring are people who have used drugs for a long time and have underlying health issues as a result. Through measures such as increased provision of naloxone, easier access to safe needles and syringes, and testing and treatment for diseases such as hepatitis C, Humankind is focused on ensuring that people who use drugs face fewer risks.
We express our deepest condolences to the friends, families and communities of the 4,859 people who lost their lives as a result of drugs last year. It is our hope, that with concerted action and consistent investment, 2021 will be the final year that we see a rise in the number of people dying as a result of drugs.