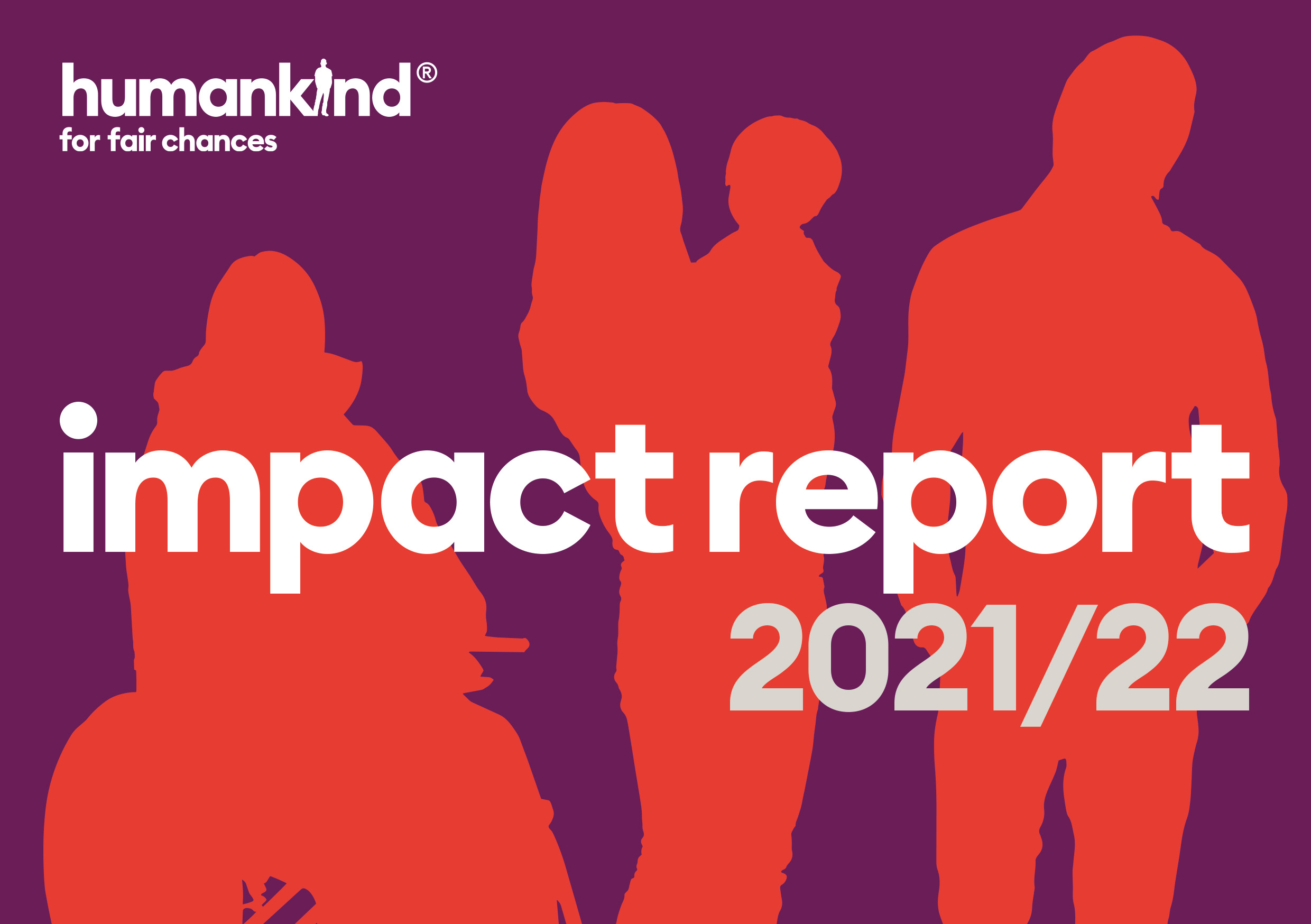 Humankind is proud to publish its Humankind Impact Report for 2021/22.
The report recognises the impact we had in supporting the 90,264 people who accessed our services.
We are a national charity with over 1,500 staff and 264 volunteers, who provide specialist services to young people, families and adults across health and wellbeing, drug and alcohol recovery, criminal justice services, housing and independent living and education and employment.
Every five minutes an individual accesses one of our services located in the North East, North West, Yorkshire and Humber, Midlands, London and the South West of England.
The report shares some of the many accomplishments of the organisation over the year, including high satisfaction rates from our working together survey, that 2,257 people who use our services completed:
97% of people who access our services said they feel respected by our staff.
95% of people said they receive the support they need from us.
95% of people believe our staff have the right skills to support them to meet their goals.
Paul Townsley, Chief Executive Officer of Humankind said: "I would like to thank our staff and partners for continuing to strive to do more. As you can see, over the last year we have extended our impact within our regions, increased the volume and scale of our work, whilst also critically improving the quality of our services.
"This is evidenced by Humankind achieving a total of four Outstanding CQC inspection ratings. I remain immensely proud of the impact which Humankind continues to have, and I hope that in reading this report you can see just a small glimpse of what makes Humankind the unique and exciting organisation that it is."