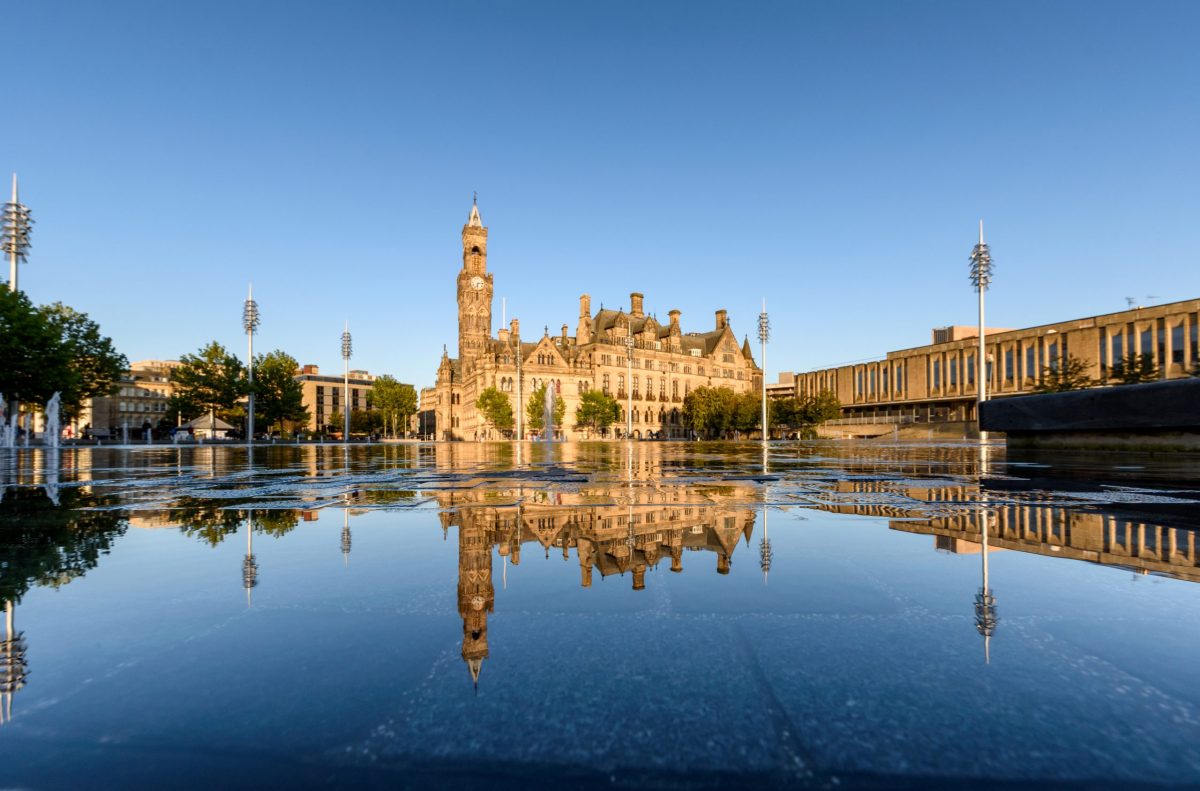 A partnership between national and local charities launches in April 2023 providing drug and alcohol treatment and recovery services across Bradford District.
The new service, named "New Vision Bradford", will be led by the national charity Humankind with partners Project 6, The Bridge Project and Create Strength Group who have been working and supporting people across the district for many years. New Vision Bradford aims to improve outcomes for people with issues around alcohol and drugs across the district, better meeting the needs of the area's diverse communities.
Executive Operations Director for Humankind Ted Haughey said: "We are delighted to be working across the District, delivering a treatment and recovery service that builds on our existing services locally both in Bradford and West Yorkshire. Humankind has extensive experience of providing successful substance misuse services across England. With the local knowledge, links and infrastructure of our partners feel we are uniquely placed to effectively mobilise and deliver the new service."
Humankind Regional Operations Director Lee Wilson said: "Humankind has been working in Bradford for a number of years supporting homeless people through our highly regarded No Second Night Out service. I'm thrilled that we will now be delivering the substance misuse service in the city. Personally, I have wanted to deliver the service for several years and I can't wait to get started. Working with our partners we are aiming to deliver a unique and outstanding service to the people of Bradford District."
Jon Royle, CEO of The Bridge Project: "Bridge has been delivering high quality treatment and recovery services across Bradford for almost 40 years and we are delighted to be working with our new partners on new Vision Bradford, offering a broader range of interventions. Our priorities now are to support our fantastic staff through the transitionary period and deliver better outcomes for the people who use our services."
CEO of Project 6 Vicki Beere said: "Project 6 is delighted to be part of this new partnership delivering substance use services across the district. We have a much-needed opportunity to build inclusive and accessible services across Airedale and Wharfedale and look forward to the partnership developing these; alongside colleagues from the wider health and care system. Our priority for the next few months is to support our staff and the people who use our services through this process."
Project Lead of Create Strength Group Dave Memery said: "Create Strength Group are excited to be part of this inventive and vital recovery partnership that will see Bradford district benefit from a dynamic and integrated solution. We look forward to working with our dedicated and forward-looking partners, achieving, and growing together developing a world class treatment & recovery system that Bradford deserves."
New Vision Bradford will include a range of support including harm reduction, care coordination, clinical and psychosocial therapeutic interventions. Create Strength Group will provide support for people who become abstinent to create a lived experience-led recovery community for the district.
New Vision Bradford has been commissioned by Bradford Metropolitan District Council and the NHS West Yorkshire Integrated Care Board (through the Bradford District and Craven Health and Care Partnership). It will launch on April 1st 2023.