Need help with your physical health?
Let us support you.
Our physical health services
If you want to make positive changes to your health, feel stronger and do the things that you want to do, we can help. We work with you to achieve your goals.
We can help if:
your health is making you anxious or depressed
you want to eat healthier and do more exercise
you want to get a health check or something is worrying you
you are looking to make improvements to your lifestyle
"Alec has always been ready to listen and support me. He attends appointments with me and when I can't understand all the big words Alec puts it in a way I can. I don't think I would have got this far without Alec's help. I would give him a medal if I could"

Ann
Worried about your own or a loved one's health? You can contact one of our free services and talk confidentially to someone.
How we work
We work with you on your own goals, whether that's making small changes, stopping an unwanted habit altogether or just getting some advice.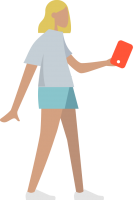 Find your nearest service and get in touch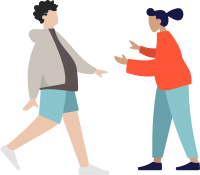 We will meet you to discuss your needs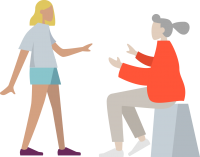 Our team will support you to make positive changes