Forward Leeds
You can get help and support around issues related to drinking or using drugs in Leeds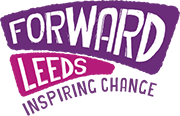 We're here to help
Phone us to speak to one of our trained experts. We're here to help you – you can tell us as much or as little as you like. We'll help you cut down or stop your drug and alcohol use. 
How we help you:
One-to-one support and group therapy work on a range of topics

Support for family members – involving them in recovery when




appropriate

Health and wellbeing checks, health screenings, blood testing and vaccinations from our medical team

Support on reducing the harm of drugs and overdose prevention

Substitute medication for certain drugs

Detox within the community/at home or at a rehab centre

Peer mentors for additional support

Specialised support for those with complex needs such as housing, enduring mental health issues or pregnancy
We can also help you with other problems which may have cropped up as a result of what's going on.
You can talk to us, if you're worried about someone's else drug or alcohol use, too.
Our dedicated workers will help you plan your own recovery journey from drugs and/or alcohol. This might be fast track work or longer term active recovery work. Your key worker will support you on a one to one basis.
If you would like to know more about how we use your personal information, please read our privacy notice and our IPS Employment Service privacy notice.