Thriving at Work
We can help you or your employees thrive at work by creating inclusive, accessible, and healthy workplaces in Yorkshire and the Humber.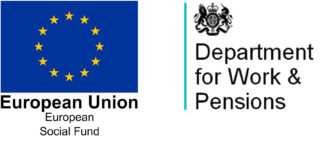 We're here to help
This project aims to support more people to thrive at work. It has a particular focus on supporting inclusive working environments that can unlock the potential of staff who think differently. This could be because they are neurodiverse, disabled, or experience mental health challenges.
Humankind will be offering 1:2:1 work place support, but all other support is still accessible through the project
Delivered through a network of specialist partners, the project can offer three packages of support to businesses and people:
• Inclusive Workplace – 1-2-1 business support to create an inclusive workplace.
• Diversity Training – virtual webinar series and specialist training for staff.
• Workplace Support – 1-2-1 in-work coaching and support for individuals.
All support is free and available across York, North Yorkshire and East Riding, with Humankind delivering the workplace support package for people who access the project. To be eligible for this service, you must be employed or self employed (this includes through zero hour contracts), have the right to live and work in the UK, and be either disabled or have experienced mental health challenges.
The vision for the Thriving at Work project is to create welcoming, accessible and healthy workplaces that increase productivity and encourage an environment where all employees can thrive.
This project is part-funded by the European Social Fund. It is supported locally with match-funding provided by North Yorkshire County Council, City of York Council, East Riding of Yorkshire Council and HEY Smile Foundation.
Help and support you can get