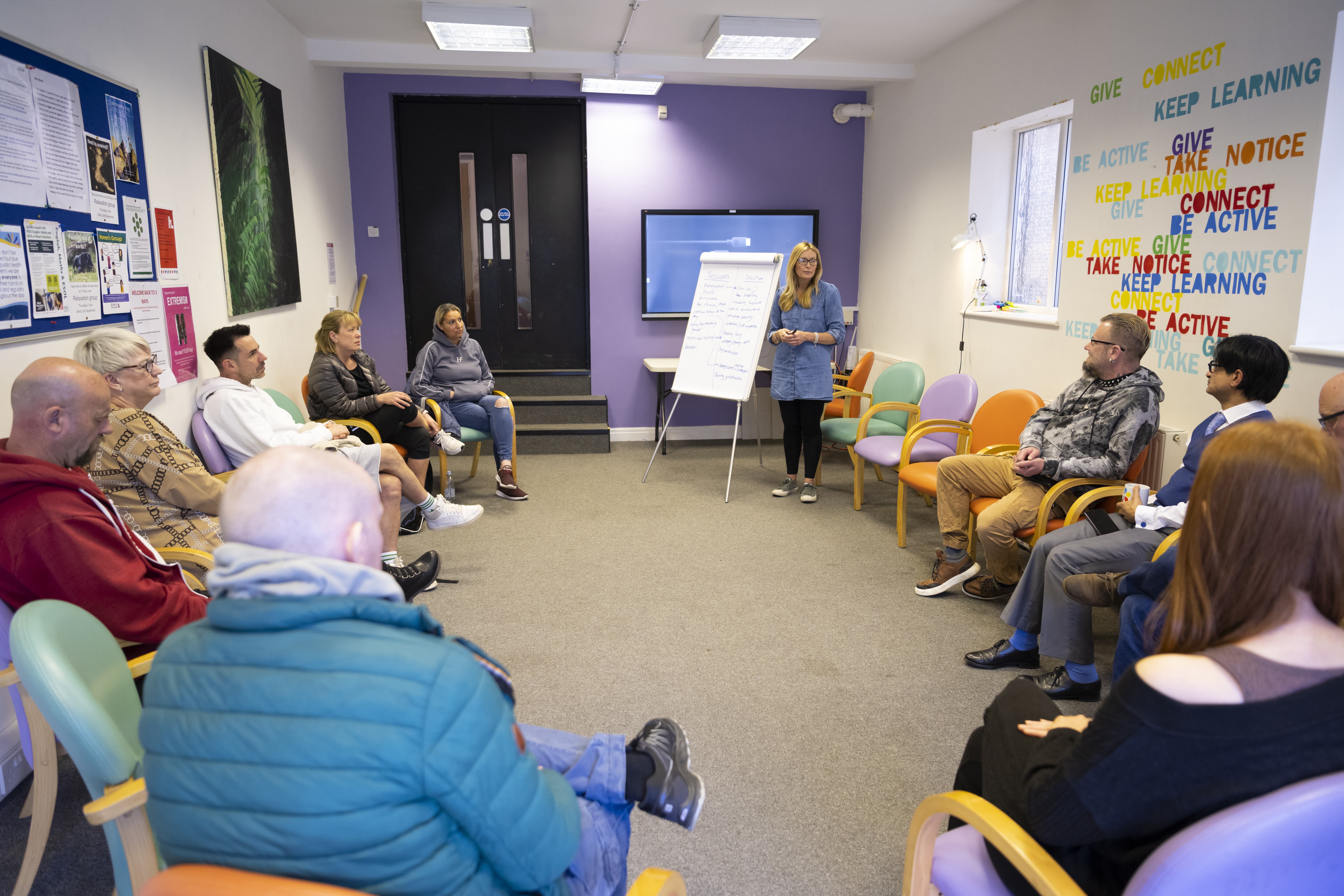 Humankind's substance use treatment and recovery service in Staffordshire has been rated Good across the board following its first inspection by the Care Quality Commission (CQC).
Staffordshire Treatment and Recovery Service, which has hubs in Newcastle under Lyme, Stafford, Burton, Leek and Tamworth, was praised by CQC for providing safe care, treating clients with compassion and kindness, and offering a range of treatments.
The service, which provides free and confidential support to more than 3,450 adults each year, received the rating of Good following an inspection in March.
Speaking about the rating Emily Todd, Regional Director at Humankind, said:
"I am proud of the results of the recent CQC inspection in Staffordshire. It is the result of the hard work of the staff and management teams, who are passionate about improving the lives of the people we work with. Implementing a large new integrated treatment system at the height of the pandemic brought challenges, but the teams showed resilience to work through them, and this Good result across all five areas is the result of that commitment."
In the inspection report, CQC particularly highlighted that:
Clients of the service felt in control of their own recovery and said that staff were helpful and supportive.
Staff completed comprehensive assessments with clients and supported them to live healthier lives.
The team had a range of skills, worked effectively together, and included, or had access to, specialists who could meet the needs of the clients.
Staff treated clients with dignity and respect, involved them in their care planning and, where consent had been given, involved clients' families in their care.
The service offered met the needs of all clients and had a Complex Care team and hospital liaison to support people with additional needs.
Staff felt respected, supported and valued, and felt that the service promoted equality and diversity in its day-to-day work and in providing opportunities for career progression.
The service treated concerns and complaints seriously, investigated them and learned lessons from the results.
Staffordshire Treatment and Recovery Service (STARS) is commissioned by Staffordshire County Council and has been run by the charity Humankind since 2020. The inspection was the first one conducted at the service by CQC.
To find out more about STARS visit https://humankindcharity.org.uk/service/staffordshire-treatment-and-recovery-service.
The full CQC report can be viewed at https://www.cqc.org.uk/location/1-9513382045.