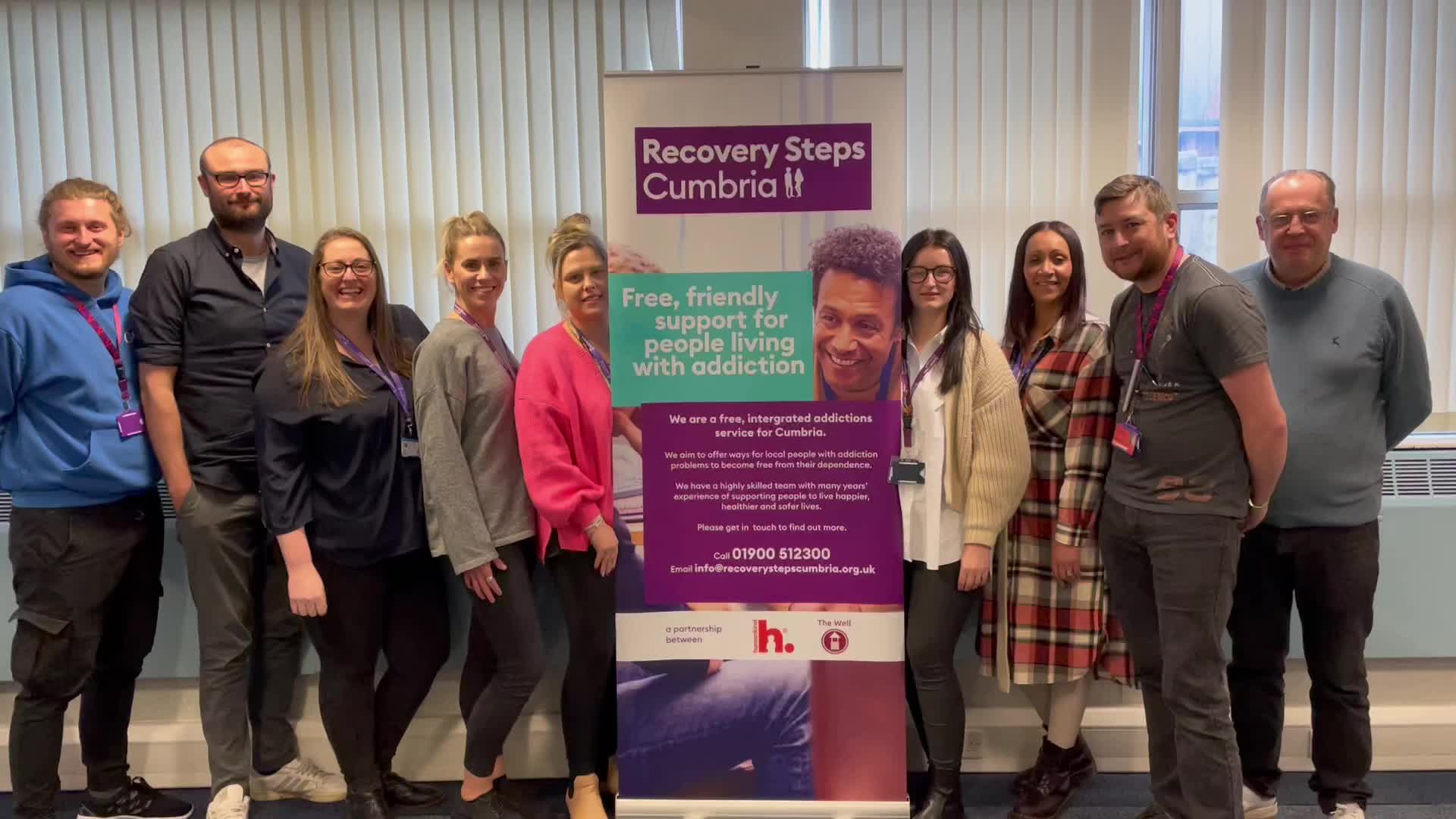 Humankind, in partnership with The Well Communities, is proud to announce that Recovery Steps Cumbria has received a rating of "Good" in all areas from the Care Quality Commission (CQC), the independent regulator of health and social care in England.
The community-based service in Cumbria offers a range of support including clinical, health and wellbeing, access to employability coaches and connections to housing.
This is the first CQC review of Recovery Steps Cumbria since it began operating in October 2021 and underlines the early progress made by our team and partners. To date, the service has supported 2,952 people across Cumbria.
In particular, the CQC praised our workforce for treating the people they support "with compassion and kindness", noting that they "understood the individual needs of clients" while ensuring they "actively involved clients in decisions and care planning".
The Recovery Steps Cumbria team were further commended for their ability to assess and manage risk, and their adherence to good practice and safeguarding procedures. The care plans they developed were described as holistic, recovery-oriented, and informed by comprehensive assessments.
The CQC also recognised the multidisciplinary approach of teams across our Cumbria hubs, which gave access to the full range of necessary specialists. This care was "easy to access", with staff planning and managing discharge well and developing alternative pathways for people whose needs it could not meet.
Finally, the CQC recognised that Recovery Steps Cumbria was well led, with governance processes that ensured that its procedures ran smoothly.
Paul Johnson, Commissioning Manager for Children, Adults and Public Health at Cumbria County Council said:
"We are delighted to see the commissioned Cumbria Addictions Service consistently received 'Good' across the board in its recent CQC inspection, after just a year of being in operation. Particularly so as it had to get the new service up and running during the pandemic.
"We look forward to working together with our provider over the coming months and years to make this an 'Outstanding' service."
Rachel Savchenko, Operations Director for the North West at Humankind, said:
"It is testament to our people at all levels that we have received a 'Good' rating across the board in Recovery Steps Cumbria's first CQC review.
"We are excited to continue serving our community by providing the support and resources necessary for individuals to achieve lasting recovery."
Becky White, Area Manager at Recovery Steps Cumbria, said:
"We are pleased to receive this recognition from the CQC and are fully dedicated to continuing to provide such safe, compassionate, and effective care to the people of Cumbria.
"I would like to thank our fantastic teams for all their hard work and commitment since the launch of Recovery Steps Cumbria. We know that we are progressing every day and hope to build on this rating further."