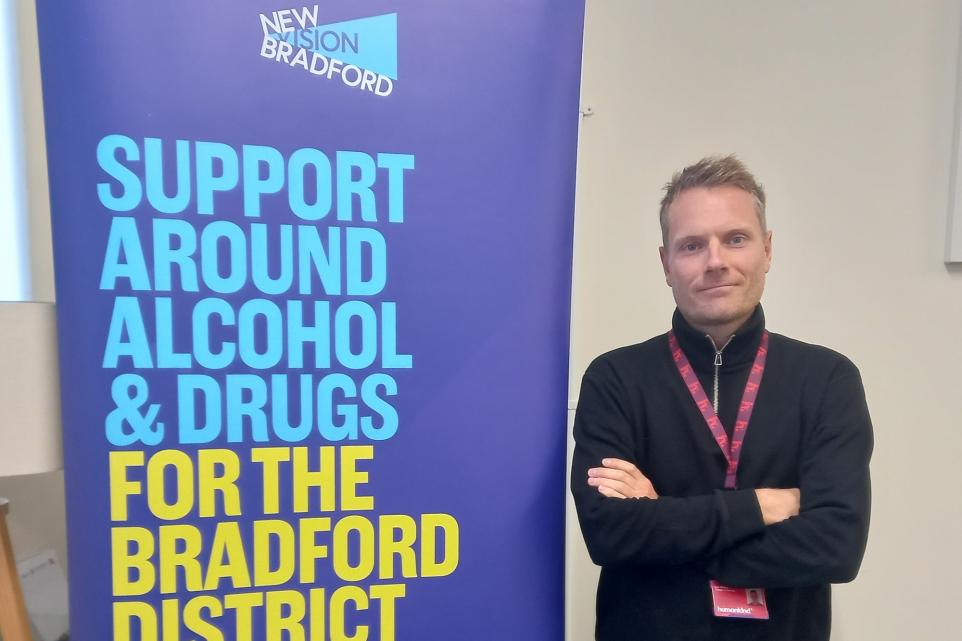 New Vision Bradford is a new service to help people who have issues with alcohol and other drugs across the district.
The service, which starts today, on 3 April 2023, is a partnership between our national charity at Humankind along with three local charities, The Bridge Project, Create Strength Group and Project 6, who have been offering support from their bases in Bradford and Keighley for many years.
New Vision Bradford has been commissioned by Bradford Metropolitan District Council and the NHS West Yorkshire Integrated Care Board through the Bradford District and Craven Health and Care Partnership.
Humankind Regional Director Lee Wilson, who will oversee the service, said: "We plan to build on the experience of our partners to make New Vision Bradford one of the most innovative and effective substance support services in England.
"We already have plans in place for treatment pathways and models that can help people achieve their goals and build better lives for themselves. We'll be working closely with other partners in health and social care across the district and listening to the people we support to continually develop and improve what we have to offer".
Sasha Bhat, Programme Director – Healthy Minds for the Bradford District and Craven Health and Care Partnership, said: "We recognise that providing compassionate and people-centred services to support people experiencing substance dependency is the best way to create long-lasting behaviour change.
"We're delighted that this new service will help local people and do so in a way that is non-judgemental and at a pace that suits each individual. We want people to know that this service will be there for you in your recovery journey."
New Vision Bradford will include a range of support including harm reduction, care coordination, clinical and therapeutic interventions. The service will also provide support for family members. New Vision Bradford will continue to work with people who become abstinent to help them create a healthy and meaningful life.
To contact New Vision Bradford call 01274 296023 email info@newvisionbradford.org.uk or visit the website www.newvisionbradford.org.uk