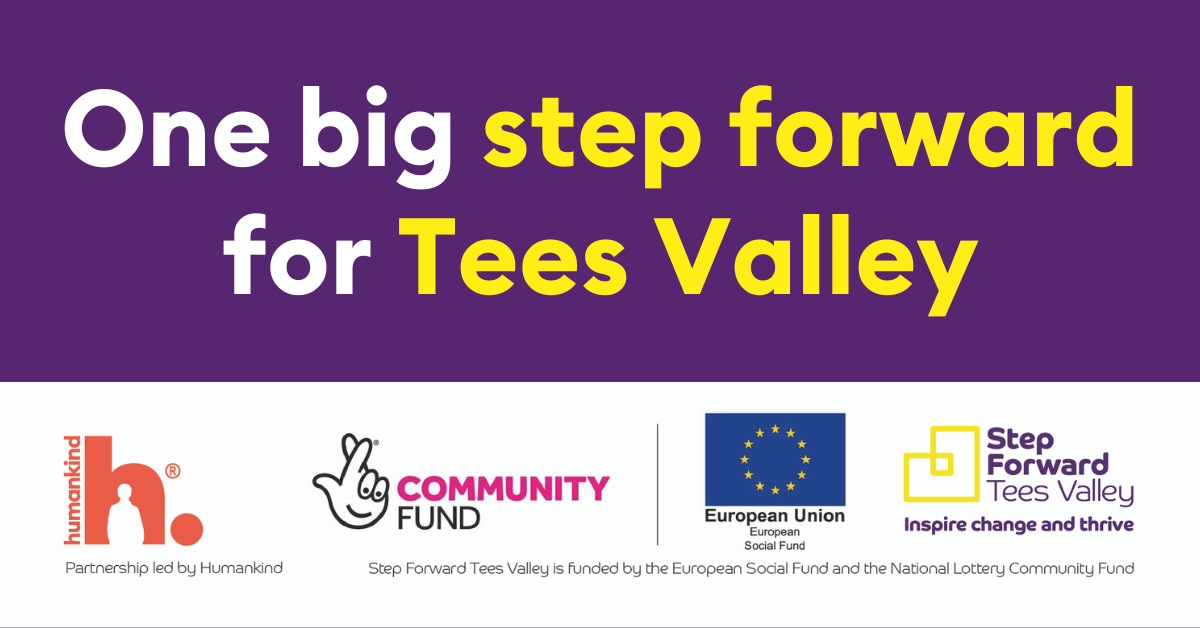 Our Step Forward Tees Valley (SFTV) programme has been praised for its success in supporting people, contributing significantly to the local economy, and improving the overall well-being of the community it served.
A recent evaluation report highlighted the initiative's significant impact on the people it directly supported and the broader Tees Valley area. SFTV engaged with the hardest-to-reach, supporting people with multiple disadvantages to moving toward employment, education, and training, providing support to address barriers, including lack of financial skills, digital exclusion, isolation and health and well-being.
Empowering communities through employment, education, and training
Established in 2016, SFTV provided crucial support to 4,448 participants with 610 participants successfully gaining employment. The impact the programme has generated for participant-centred employment and skills support represents a return on investments amounting to £2.63 per £1 in economic costs*, saving money for the local area, government, and ultimately the tax-payer. 
The impact of SFTV, however, extends far beyond economics. The programme has played a vital role in removing barriers for people who accessed its support. Improved confidence, reduced isolation, and enhanced skills are quoted as being among the key factors contributing to people's ability to secure employment and advance in their careers. The total social value generated by SFTV is estimated at £84,991,691. 
The power of partnerships for holistic support
One of the key strengths of SFTV was its strong network of partners, offering participants access to complementary support from multiple organisations. Participants highly commended the training courses, mental health support provided, and effective information sharing between partner organisations.  
Following support from SFTV, four out of five participants (81%) reported an improved understanding of their barriers to employment and how to overcome them, and more than 70% of participants reported increased communication and social skills.
Building confidence and skills for independence
While not all participants attained employment, the SFTV legacy means many were left with newfound skills and confidence. SFTV equipped people with the tools they needed for independent job search, with CV writing and the completion of application forms highlighted as being particularly valuable, leading to an increased sense of empowerment when advancing their employment opportunities. 
Positive outcomes
Many participants attributed a range of positive outcomes to the support they had received from SFTV, with the majority reporting feeling more confident in taking on new activities and more positive about the opportunities available.  
These findings indicate that SFTV's support has enhanced employment prospects and contributed to participants' overall resilience and well-being.
Health and wellbeing
The importance of the mental health support provided by SFTV cannot be understated, especially in the context of the ongoing cost-of-living crisis.  
Rising costs of living, increased anxiety, and social isolation have created a pressing need for mental health support. SFTV filled this gap by providing social support, reducing loneliness, and helping individuals regain a structured routine, all of which are critical factors in improving mental health outcomes. 
Research indicates a clear link between mental health and financial difficulties, a connection emphasised by national research and evident among SFTV participants. The ongoing cost-of-living crisis further underscores the need for continued and expanded support in this area. 
The future for Tees Valley
The evaluation demonstrates that SFTV and similar projects are key to improving the challenges faced by people and communities in the Tees Valley area. Its work has generated substantial economic and social benefits for the area and country at large.   
As the cost-of-living crisis persists, the continuation of initiatives like SFTV will serve as a lifeline for individuals, fostering resilience and empowering individuals to overcome the challenges they are facing to realise their potential.
*Estimates three years in employment 
Read the full report about Step Forward Tees Valley.