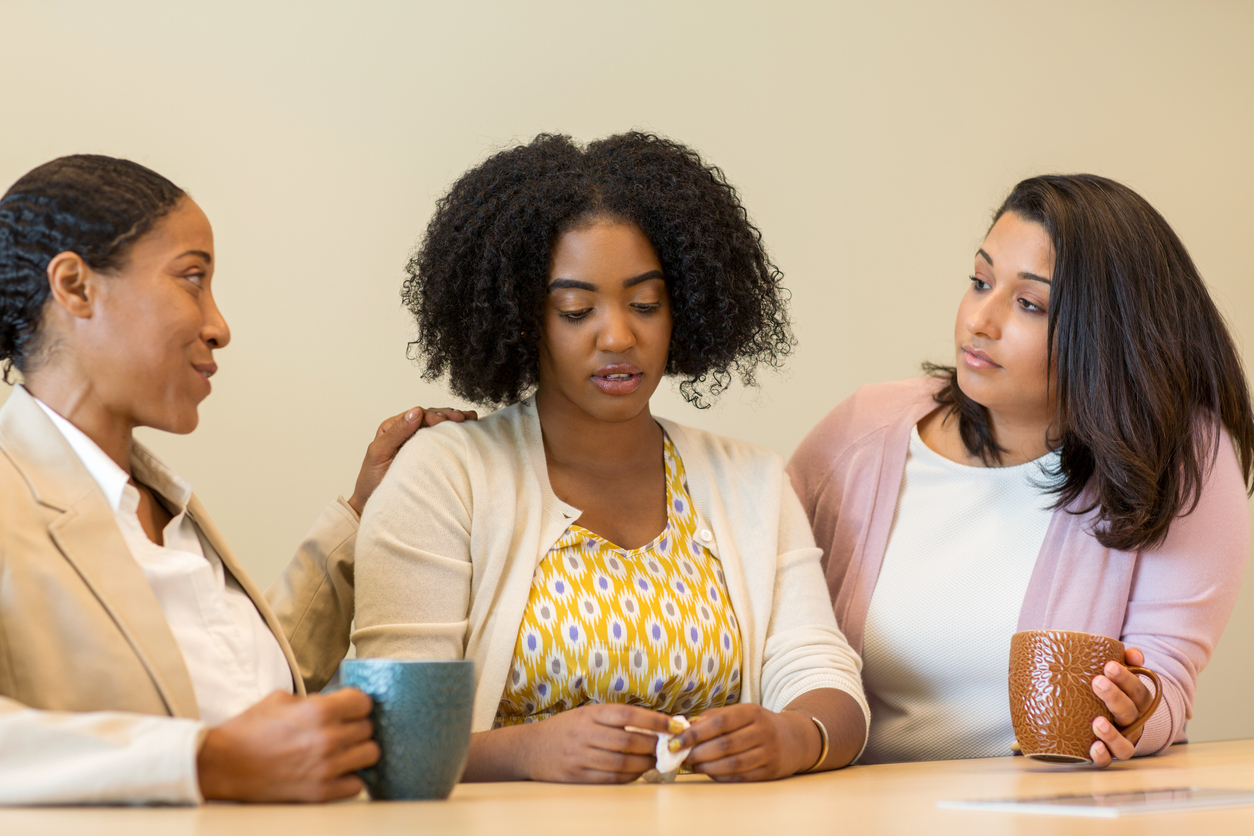 Humankind is partnering with other sector leaders to advocate for improved treatment services for women
Eleven of the UK's largest drug and alcohol recovery service providers have come together to form a Women's Treatment Group to improve the treatment offer and successful outcomes for women seeking support.
The group, which is chaired by Humankind, is looking at the ways that services could be adapted to meet the needs of women, as well as advocating for dedicated funding for women's services and the creation of a gender specific evidence base.
Over the last 10 years there has been a 76 per cent increase in the number of women dying as a result of drugs, compared to a 70 per cent rise in male deaths, yet the number of women seeking treatment has remained relatively static.
Speaking about the work, Karen Tyrell, Executive Director for Strategy, Culture and External Affairs at Humankind and Chair of the Women's Treatment Group, said: "Sadly, many treatment services can be an intimidating place for women and do not address the specific needs and challenges faced by women. Humankind and many of our partners do offer some services specifically for women but there needs to be a nationwide approach to ensure that irrespective of treatment type or geography every woman can get the help that they need.
That is why we are calling on the Government to allocate a portion of the new strategy funding specifically on women's services and research into substance use treatment for women so that we can build a greater understanding of the needs of women and the most effective solutions to address them", Tyrell added.
Since being founded in December 2021, the group has already submitted a letter to the Office for Health Improvement and Disparities outlining minimum provision that should exist in every service such as joint working with midwifery and local domestic abuse organisations, women-only spaces and funded provision of childcare for women accessing treatment.
The group has also responded to the Government's proposed Commissioning Quality Standard consultation proposing that specialist women's drug and alcohol provision is included in all commissioned service level agreements, that workforce competencies speak specifically to needs of women and that women's lived experience is valued.
Going forward, the Group will be focused on working with parliamentarians to ensure understanding of the specific needs of women, as well as pushing for greater research into solutions that will make a difference.
The members of the Women's Treatment Group are:
Bristol Drugs Project
Change Grow Live
Cranstoun
Changing Lives
Phoenix Futures
Trevi
Turning Point
WDP
With You
Working With Everyone
To find out more about the Women's Treatment Group, visit https://www.collectivevoice.org.uk/womens-alcohol-and-drug-treatment/.