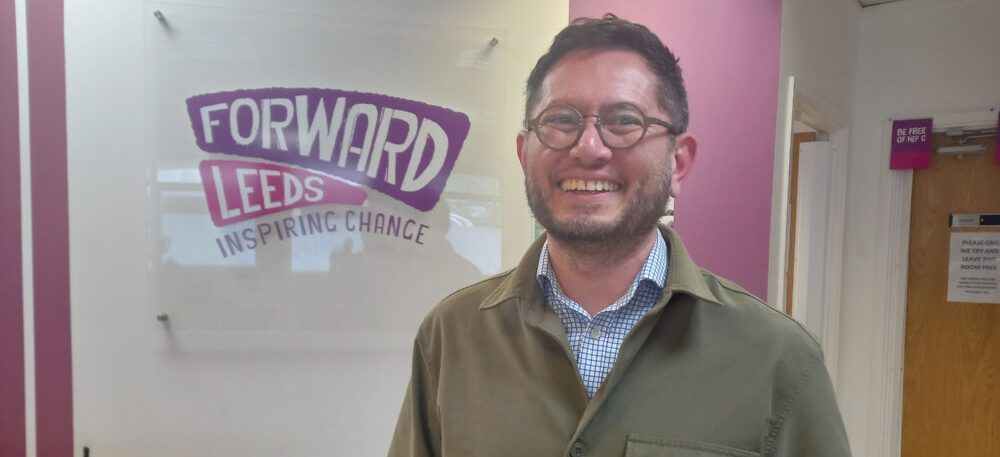 Dr Joe Tay, a Clinical Director at Forward Leeds, the city's alcohol and drug service, is one of only four people from the UK selected to be a Harkness Fellow in Health Care Policy and Practice by the US based Commonwealth Fund in 2023.
Forward Leeds is Britain's second biggest multi-agency project to tackle alcohol and drug problems. It is partnership made up of staff from Humankind, BARCA-Leeds, St Anne's Community Services and the Leeds and York Partnership NHS Foundation Trust.
This prestigious international placement provides an opportunity for medical professionals committed to advancing health care policy and practice to spend a year in the United States.
Dr Tay said: "This is an incredible privilege for me, made possible partly due to the amazing work that Forward Leeds as an organisation undertakes in supporting people with their alcohol and drugs issues.
"I'm looking forward to learning and bringing back insights and experiences helpful to Yorkshire, and hopefully opportunities for national and international cooperation as well."
While he is there, Dr Tay will share his experiences of working in the UK. Dr Tay will also undertake research related to his role at Forward Leeds and engage in a series of leadership development activities.
Humankind Executive Medical Director Dr Roya Vaziri said: "As part of the Humankind senior clinical team, Joe has demonstrated a relentless energy to advocate for the needs of people who use drugs and alcohol.
"He consistently brings a methodical, systematic, and analytical approach to developing new ideas and collaborating with colleagues to improve service delivery and pathways. I'm proud to have supported Joe's application and commend his tireless work.
"We will all look forward to witnessing his Harkness work progress across the pond, and to welcoming him back another year older and wiser as a key part of the Humankind team."
The Commonwealth Fund was established in 1918 in New York with the broad aim of enhancing the common good. The mission of the Commonwealth Fund is to promote a high-performing, equitable health care system that achieves better access, improved quality, and greater efficiency, particularly for society's most vulnerable.