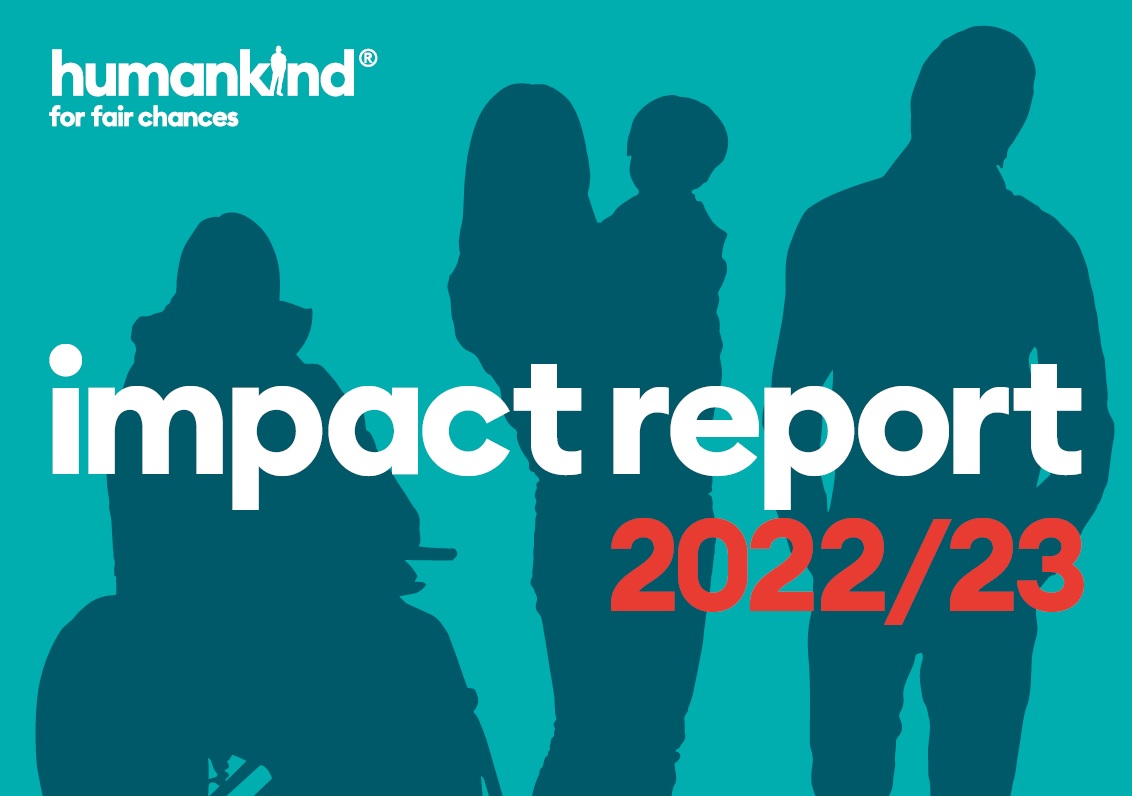 We are proud to publish our annual report detailing the impact Humankind had on people and communities across England throughout 2022/23.
Last year, we supported 106,558 people to achieve their goals and fulfil their potential.
Every five minutes, an individual accesses one of our services located across our regional footprint of the North East, Bradford, Leeds and North Yorkshire, the North West, South Yorkshire, Calderdale and the Midlands, London and the South, or the South West.
Our workforce – comprised of 2,200 employees and 250 volunteers – is central to our aim of reducing deprivation and exclusion through a range of specialist services provided to young people, families, and adults. These specialist services work across health and wellbeing, drug and alcohol recovery, criminal justice services, housing and independent living, and education and employment.
The Impact Report shares a selection of the many accomplishments from our organisation over the year, including reflections from our working together survey, that 3,750 people who access our services took part in:
97% of people who access our services said they feel respected by our staff.
95% of people said they receive the support they need from us.
95% of people believe our staff have the right skills to support them to meet their goals.
We also surveyed people who work for Humankind, providing vital support every day:
97% felt that they understood the aims of Humankind.
95% understood how what they do contributes to our organisation's goals.
94% felt supported by their colleagues.
92% found their work interesting and rewarding with 89% stating that the purpose of the organisation made them feel good about their work.
Paul Townsley, Chief Executive Officer at Humankind, said: "It's the privilege of my career to lead our charity – and it's the shared stories of the 106,000 people we supported in 2022/23 and our workforce that tell the whole tale.
"I'm proud to share our Impact Report 2022/23 and would like to thank my colleagues for their hard work and dedication, and promise the people we serve we'll always strive to support and enable them as best we can. We are, and will remain, all about people. We are Humankind."