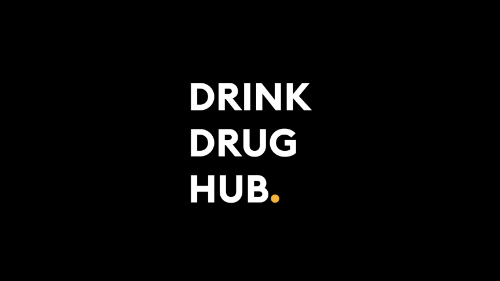 Not every person who drinks or uses drugs develops harmful patterns of use – but drink and drugs can cause lots of people lots of problems.
By providing reliable and accurate information, we can help adults and young people make more informed decisions, understand how to access support, and potentially reduce the harms they face. We can help family and friends feel less alone. We can help professionals feel more confident to talk about drugs and alcohol and provide effective support.
Drink Drug Hub has been developed by North Yorkshire Horizons, the county's community drug and alcohol service.
The website, which can be found at www.drinkdrughub.co.uk, presents an extensive but easy to use database of articles, videos and fact sheets. Resources cover everything from alcohol and prescription medications to illicit drugs like cocaine and heroin.
Anyone in North Yorkshire can also attend free training or awareness events, and practitioners can discover learning opportunities provided by other agencies across our region. Sessions will cover topics like an introduction to drugs/alcohol and administering naloxone, a life-saving medication that can reverse the effects of an opioid overdoses.
Prior to launching the site, people who use alcohol and other drugs, and experts in the field of treatment, recovery and harm reduction gave feedback on the content, effectiveness and usability of the website to North Yorkshire Horizons.
The Office for National Statistics recently revealed that 2021 was the worst year on record for both drug related deaths and alcohol related deaths in England and Wales. Equipping people with knowledge about substances is an important way to reduce the harms that drugs and alcohol can cause.
Louise Wallace, Director of Public Health at North Yorkshire County Council, said:
"Drink Drug Hub is a really important resource for our communities. It will help to equip people across North Yorkshire with reliable information and will also allow our communities to engage with awareness sessions delivered by experts, and practitioners working in our services to book onto and attend training to develop their own knowledge and skills."
Lee Wilson, Regional Director at Humankind, the national charity which runs North Yorkshire Horizons, said:
"We believe that people deserve to have access to accurate and up-to-date information about the drugs they take, and that's why our team have worked so hard to create Drink Drug Hub. We're excited to launch this new resource, which we know can improve health outcomes in North Yorkshire, and potentially save lives."
Matt Bee, Specialist Training Facilitator at North Yorkshire Horizons and Drink Drug Hub project lead, said:
"We know that people are often overwhelmed by the amount of information available online about alcohol and other drugs, and it can be difficult to know what sources to trust. Our goal is to make it easy for people to access reliable information verified by experts, so that they can be empowered to make the best decisions for their own health and wellbeing, and that of their loved ones."
If you need free and confidential information, advice or support with your own drug or alcohol use in North Yorkshire, you can also contact: